Welcome to Greenleaf Guesthouse & Tour, a great place to enjoy the beauty of Khao Yai National Park and the relaxing Thai lifestyle.
What Do We Offer?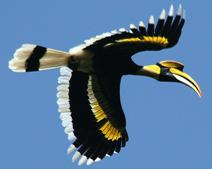 On our tours we take you to explore the tropical forest with our expert guides. We'll go trekking in the jungle and look for many species of animals that live in the park, such as gibbons, hornbills, macaques, snakes, wild elephants and many bird species.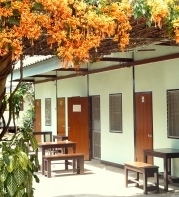 Our family-run guesthouse provides clean rooms with private bathroom and fan in a colorful and relaxing garden setting. While staying with us, you can enjoy the friendly Thai family atmosphere, and taste a variety of delicious Thai dishes from our kitchen (open throughout the day for breakfast, lunch and dinner).
Why Visit Khao Yai?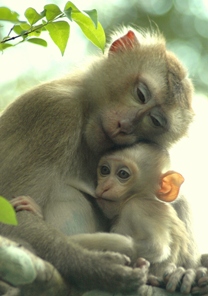 Khao Yai is Thailand's oldest national park and a UNESCO World Heritage site. It has some of the least disturbed and most accessible forest in the country, and is one of the best places in Southeast Asia to see wild elephants.
Other highlights are gibbons and hornbills, there's quite nothing like watching a family of White-handed Gibbons calling out and jumping around high up in the trees, or hearing the whooshing sound of a Great Hornbill flying over your head.
Many other wonderful animals call Khao Yai their home, such as sambar deer, macaques, pythons, monitor lizards, more than 300 species of birds, and an amazing variety of colorful insects, some of which seem to have jumped straight out of a cartoon. So whether you're an experienced bird watcher or just love to experience nature, Khao Yai has something to offer for everyone.